How to have the Perfect Intimate Wedding in New Orleans in 5 Steps
February 15 2022 |
News
New Orleans is the city of life and encourages everyone to have a good time. There is no better place to celebrate a wedding with your friends and family than in New Orleans! We know wedding planning is stressful enough, plus all the options and opinions, and it can become overwhelming. To ease your wedding planning woes, here are 5 simple steps to create the perfect intimate wedding day in New Orleans.
---
Step 1: Getting Ready in the Garden District
Gather your closest krewe of friends and family for a morning of pampering while getting ready for your wedding. Reserve the Getting Ready in the Garden District package at Sully Mansion on Prytania St. in the Garden District Nestled under a canopy of oaks, the Sully is rich with the New Orleans mansion experience perfect for photo opportunities. Relax in a spacious Inn room with tons of natural light and enjoy exclusive use either the living room or dining room to set up brunch and prep festivities with your krewe.
| | |
| --- | --- |
| Photo Credit: Kristen Soileau | Photo Credit: Portafolio Studio |
---
Step 2: Ceremony under the Pergola in the Sully's Courtyard
Simply walk outside to your ceremony under the pergola in the Sully's courtyard. Let the private garden set the backdrop for your intimate New Orleans wedding. The beauty of the pergola and courtyard garden are stunning both on their own and adorned with additional decorations.
---
Step 3: Horse-drawn carriage to French Quarter
You're married! After your ceremony, horse-drawn carriages await to take you and your guests on a celebratory ride through the Garden District to the French Quarter. This is a unique and memorable experience to see New Orleans that you and your guests will never forget.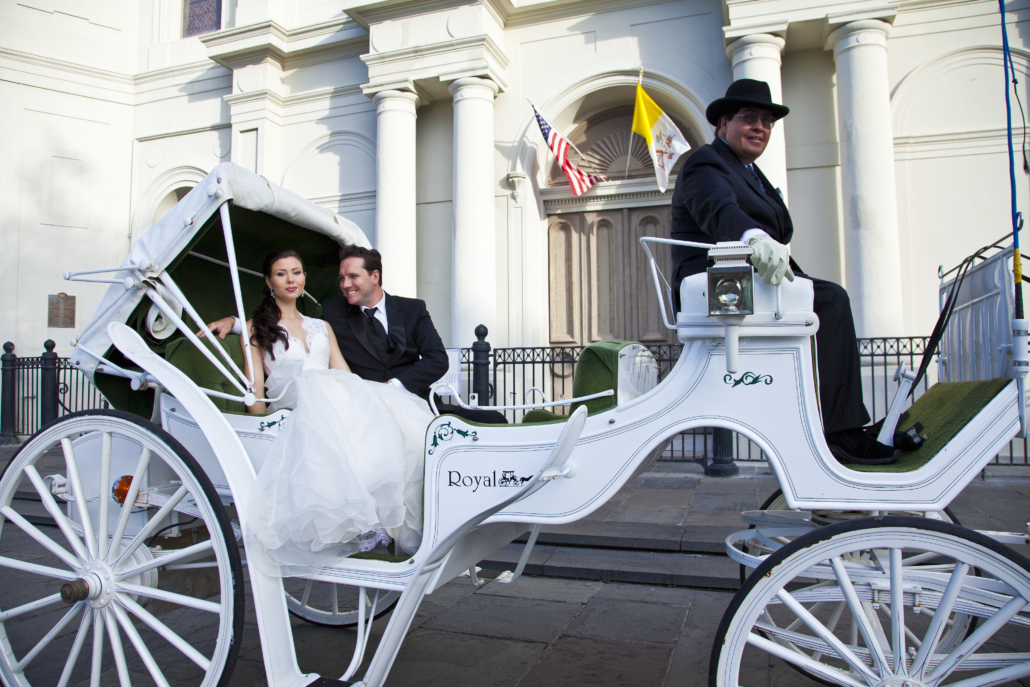 ---
Step 4: Second Line around the Quarter
When in New Orleans, do as the locals do! Second line is a one of the most popular traditions in New Orleans and a must for anyone getting married in New Orleans. With the married couple at the front, parade through the quarter and be prepared for lots of congratulatory cheers from other revelers in the Quarter!
---
Step 5: Dinner at Arnuad's
Top off your intimate wedding with a romantic fine dining experience at one of the top restaurants in New Orleans, Arnaud's. The quintessential Creole menu will leave you dreaming of your next visit to New Orleans.